Arts in the Village Gallery
1601 Village Market Boulevard, Suite 116, Leesburg, VA 20175 (Directions)
Established in 2012 as a program of the nonprofit Loudoun Arts Council, Arts in the Village Gallery features the work of some of Loudoun's most creative people, and is staffed by the artists whose work is represented.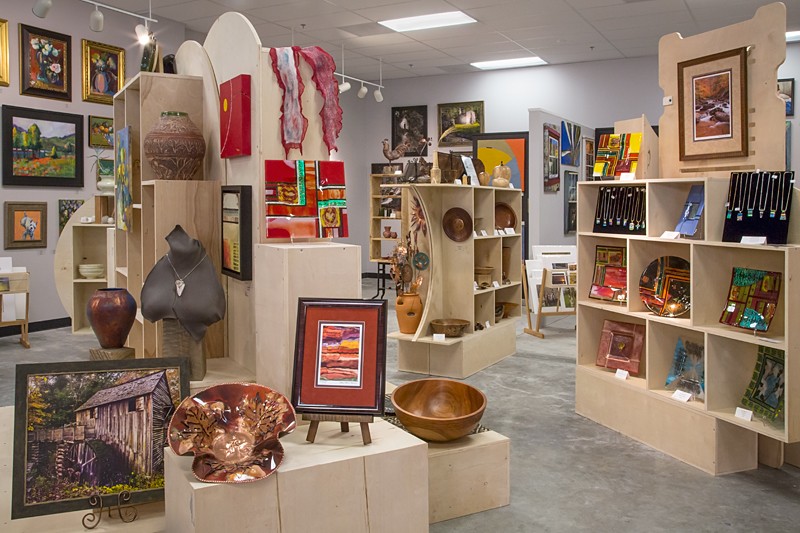 A wide variety of artwork is on display at Arts in the Village Gallery
The gallery features a stylish atmosphere and sells handmade fine and functional artwork from over 25 of the area's most creative artists and craftspeople. The 2,100 sq. ft. gallery showcases work in a diversity of media and styles including: ceramics, collage, drawing, glass, jewelry, metal, wood, painting, photography, and more. All artists are local and offer a wide variety of styles. With one-of-a-kind pieces as well as a selection of limited and open editions there is artwork available for any budget. Your gallery purchase helps to support these local artists and encourages a thriving arts scene in our community.
Member artists are selected by a jury based on the quality and uniqueness of their work, as well as their background and professionalism. The gallery features both established and emerging artists. Our member artists and Loudoun Arts Council board members volunteer their time to staff and operate the gallery. So when you visit the gallery, the friendly person behind the desk will be one of our member artists!