Nancy Lasater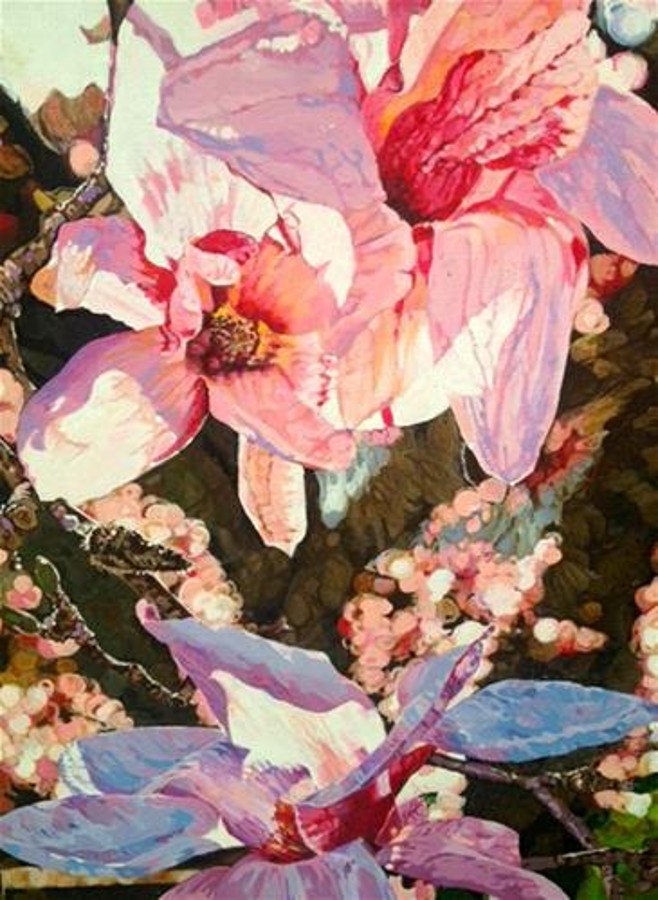 A Painting by Nancy Lasater
As an artist, I'm entirely self-taught, having taken just one art lesson ever. I grew up with art, though. My mother painted, and so did her mother. They worked in oils, so the pungent smell of turpentine is a happy, productive smell from my childhood.
I work in acrylics six months a year, whenever I take breaks from my daily writing. I'm a novelist.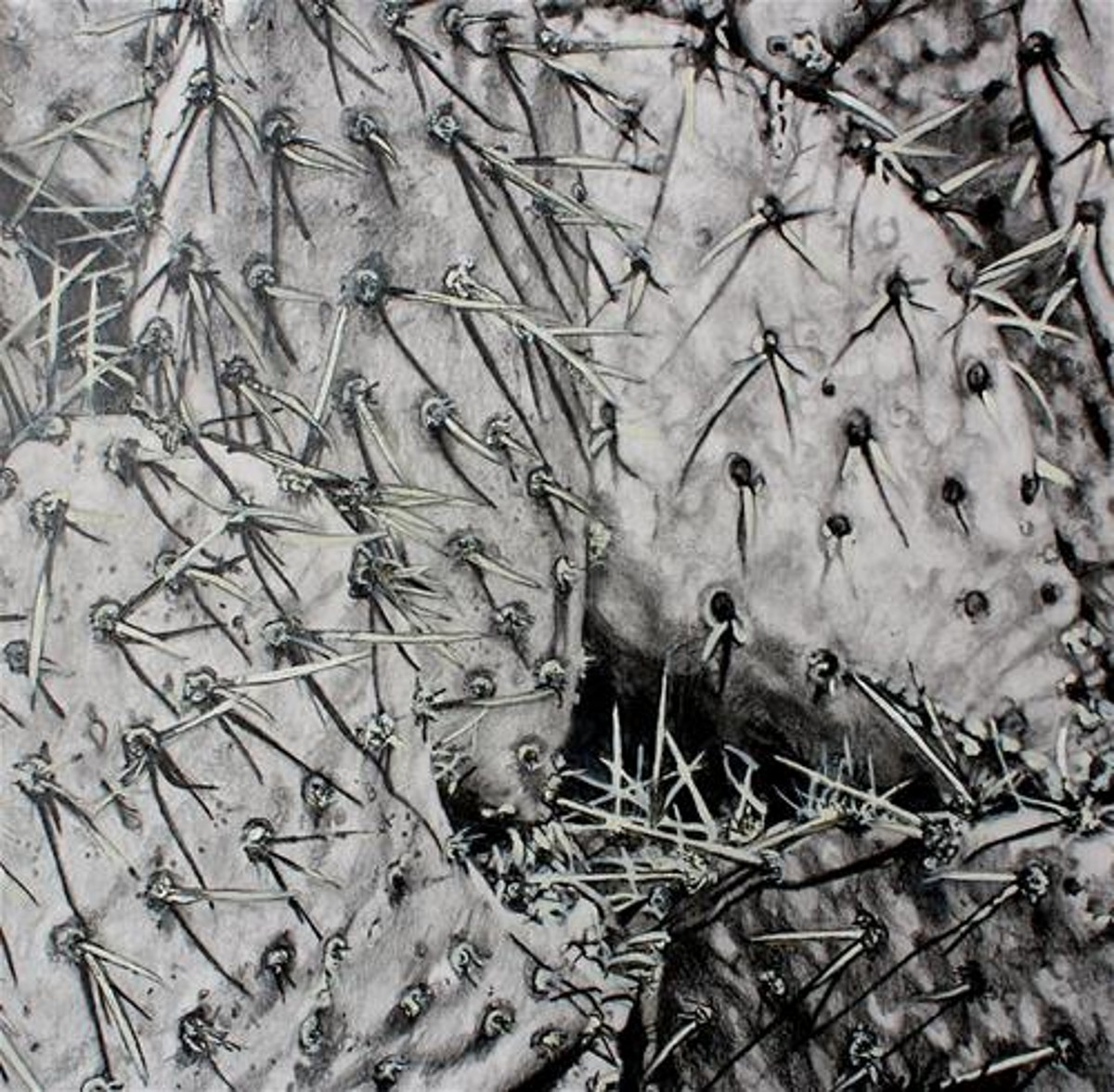 Graphite Drawing by Nancy Lasater
For at least an hour each day from mid-March through mid-September, I paint at a big easel set up in my dining room to catch the strong, bright light from my north-facing windows. I try to paint as we would see the image naturally. Notice the depth-of-field differences in this painting of magnolias, with the background just a little bit out of focus?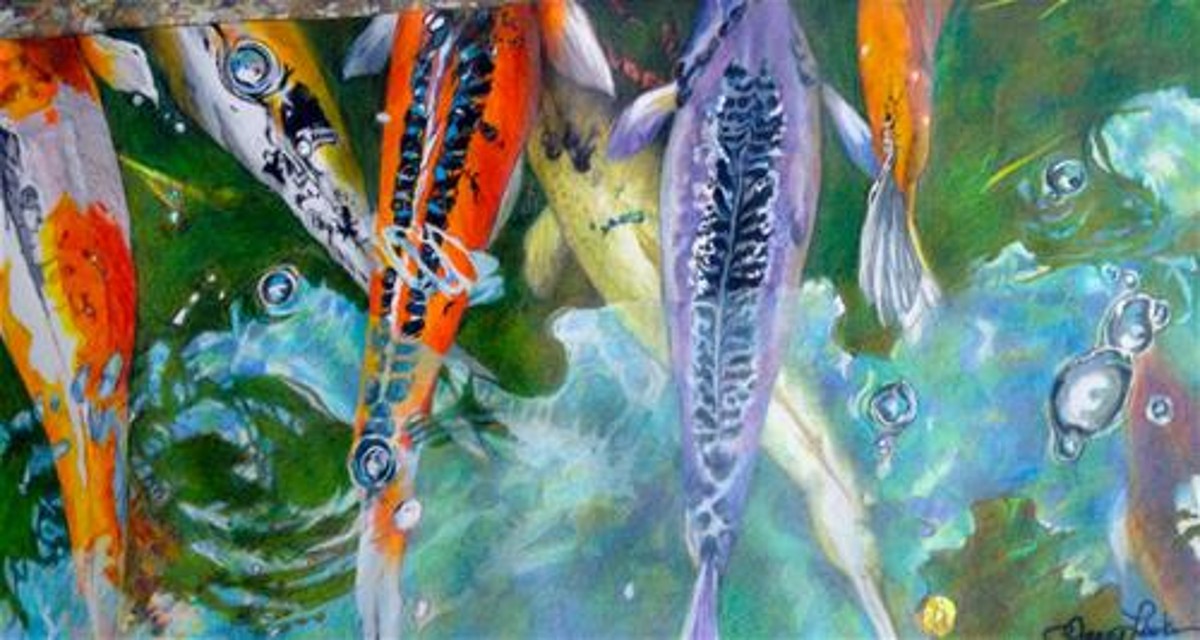 Koi Pond Painting by Nancy Lasater
The other six months, I draw in graphite or colored pencils. The light's too low and the days too short for my saturated acrylics.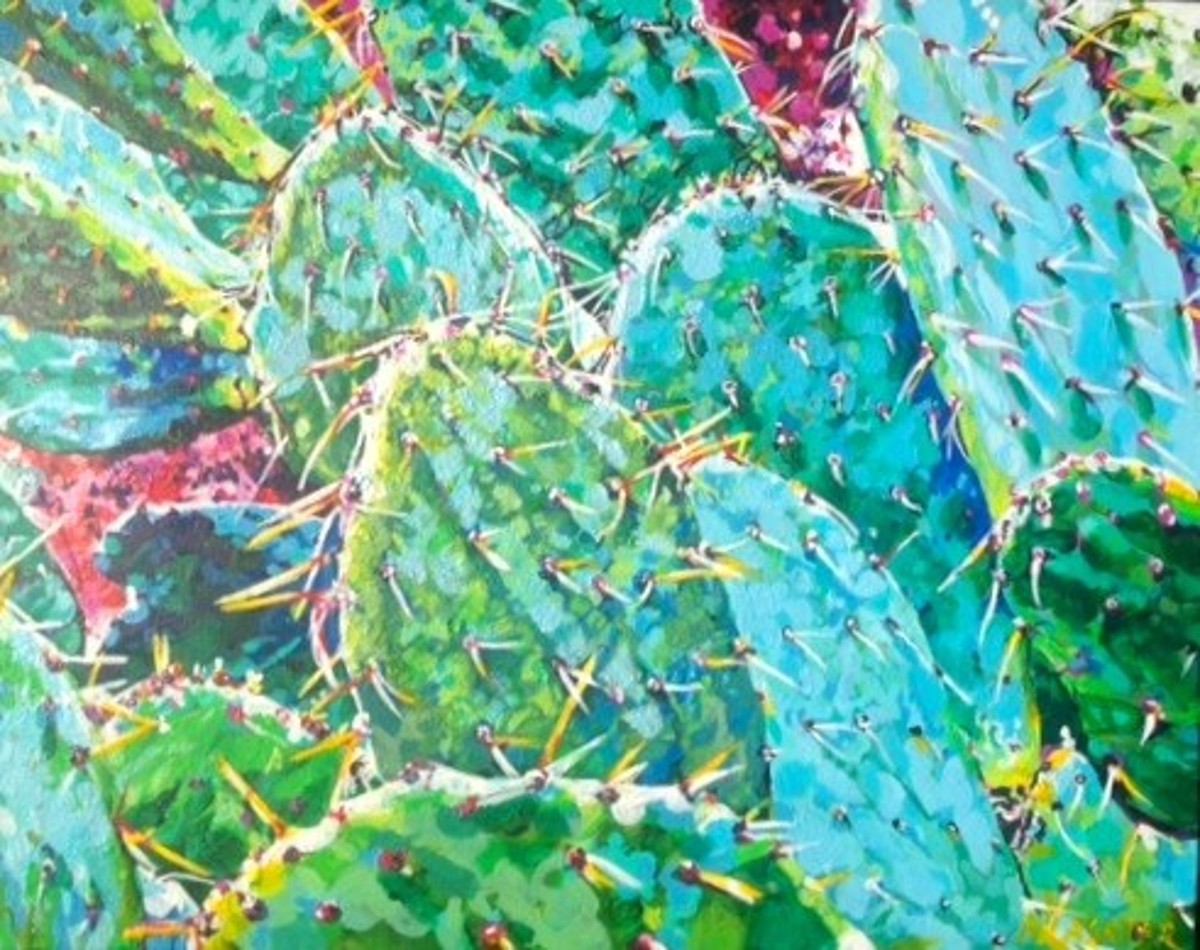 Prickly Pear Cactus Painting by Nancy Lasater
For me, it's all about capturing the light and showing the hues in every scene. I take my own photographs, which is itself a fun journey. I'm always snapping. This one, for instance, is based on a photo I took of the koi fish in Kyoto Garden in Holland Park, London. I took this photo with my camera pointed straight down at them.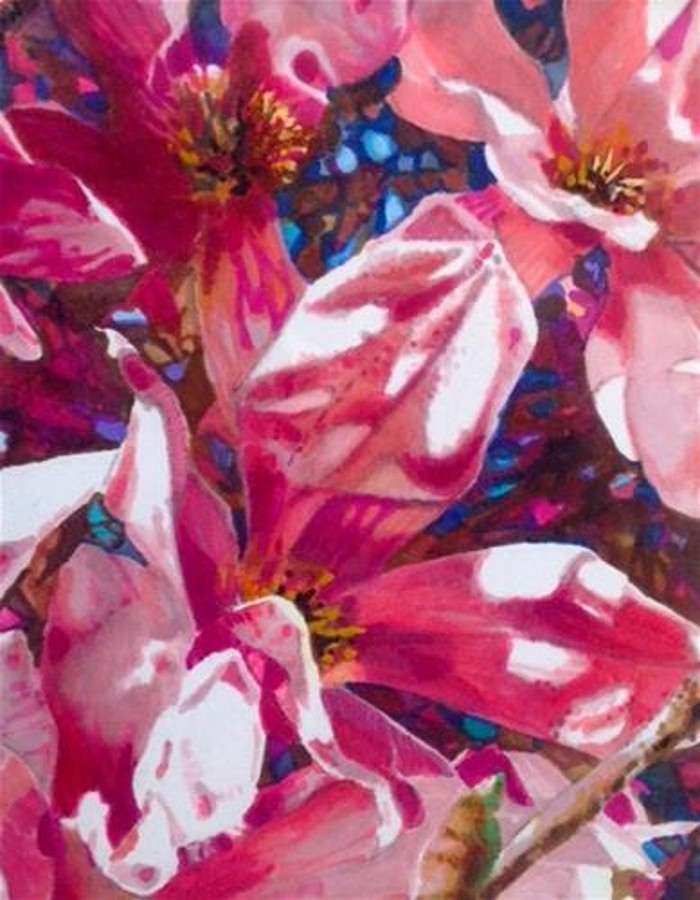 Orchid Painting by Nancy Lasater
Every painting and drawing of mine is unique, for it is based on an image found nowhere else. Like this one, a painting from my photograph of prickly pear cactus at Zion National Park, at the foot of Angels Landing. This one too, has different focal lengths. See how the very front is just a bit fuzzy?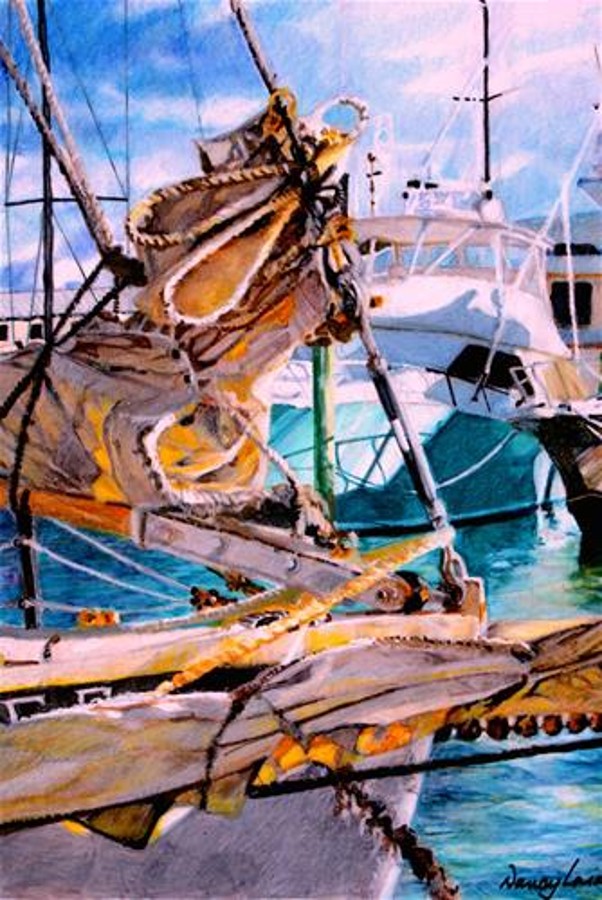 Key West Marina Painting by Nancy Lasater
Art is also my refuge. I go to it whenever times are tough or when I need a mental vacation. Art helps when I'm on a project that seems endless — like writing a novel — and crave to accomplish something, anything, more quickly.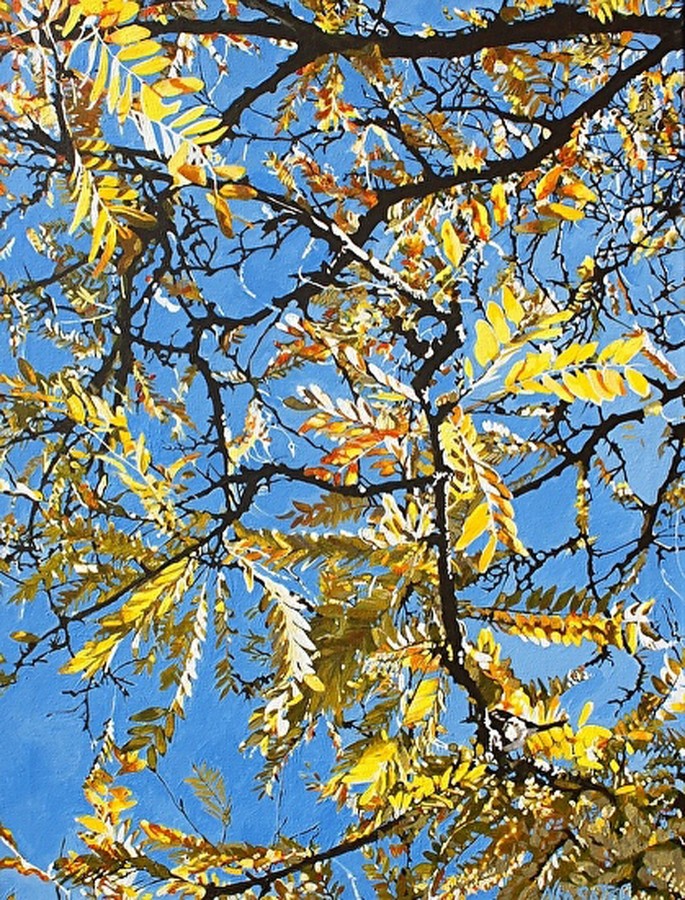 "Autumn Bird" by Nancy Lasater
I focus in nature because that's where the colors are and because my writing is filled with people, cities, buildings, and conflict. Painting the sea or a magnolia tree also means I get to live in beauty while I'm working on it. That's always a good thing!
This one's of the Key West marina. I loved how the afternoon glow turned the hard sails to velvet.
I have always done art but have never "gone professional" until recently. I had never entered any contests either, but am grateful to say that my work has now been recognized locally twice by The Art League at the Torpedo Factory in Alexandria and internationally by the National Oil and Acrylic Painters Society, which chose the next one below as a Finalist in an international online show. It's called Autumn Bird. See the bird at the lower right? I didn't know it was there, in my photograph, until I was in the midst of painting it.
Thanks for visiting, and please come back often.