Atelier Garage — Marcia Klioze — Leesburg
Oil Painting — Portraiture and Still Life
These classes are designed for students with a basic knowledge of oil painting and drawing. If you are more comfortable with pastel or acrylic medium, please feel free to bring them. It's still a "dark to light" process. I will be doing demos in oil, though, as we proceed. Beginners learn the fundamentals; including color, composition, form, and materials. Intermediate students hone existing skills and explore new challenges. Advanced students work with painting theory and focus on completing professional-quality work. Portrait, figure, and still-life painters are welcome. Students need their own supplies for this class. For both classes, I encourage you to bring your own projects, but my focus is on portraiture and still-life in a representational style. Portraiture will be done from photos with an emphasis on choosing a good photo! I will set up a still-life for those who prefer. I will paint demos in both. For artists that want to work on portraits or the figure, I plan on offering a model for 2 of the sessions with a concentration on painting from "life" and photos on Wednesday evenings. Also, includes…. great lighting, easels, water....snacks, music, and friendly ambiance conducive to a wonderful exchange of creative energy and talent!
Thursdays, 12:30-3pm, June 7 - July 5, and Wednesdays, 6:30-9pm, May 13 - July 18 (skipping July 4)
Registration and info: www.atelierinthegarage.com
---
Breaux Vineyards — Purcellville
July Paint & Sip at Breaux Vineyards
Spend a fun afternoon laughing, listening to music and creating a one-of–a-kind masterpiece at Breaux Vineyards in scenic Loudoun County, Virginia! This 3 hour event is just $35 and includes all art supplies, an awesome staff, and a lot of fun. Don't worry! Absolutely NO art experience is necessary!
---
The Clay and Metal Loft — Leesburg
Summer Arts Programming — Summer Kids Camps
Imagine combining your wildly imaginative children with impressive art supplies, phenomenal art teachers, and a ton of fun! All you need to worry about is deciding where you're going to display your new art collection! We strive to create a welcoming environment that fosters your child's creativity and individuality, where new friendships blossom and kids get time to collaborate with other camp-mates as well. Each day, we plan a well-paced line up of projects, involving a wide variety of materials, subjects, and art principles. We might start the day with a watercolor painting project, and then finish a papier mache project from the day before. Throughout the week, students could have the chance to explore pottery, painting, drawing, chalk pastel, oil pastel, sculpture, jewelry making, collage, and printmaking. As necessary, students are split into age groups to work on age and developmentally appropriate projects. Join us for a morning, an afternoon or BOTH! A short break half way through each day allows for a healthy snack & giggle break. Your budding super stars are washed up and ready to go right at pick-up. Be prepared, as they will have (slightly drippy) projects in hand that they are beaming to tell you about!
---
DebKArt Home Studios — Ashburn
TJ Cunningham Paints the Landscape Outdoors Plein Air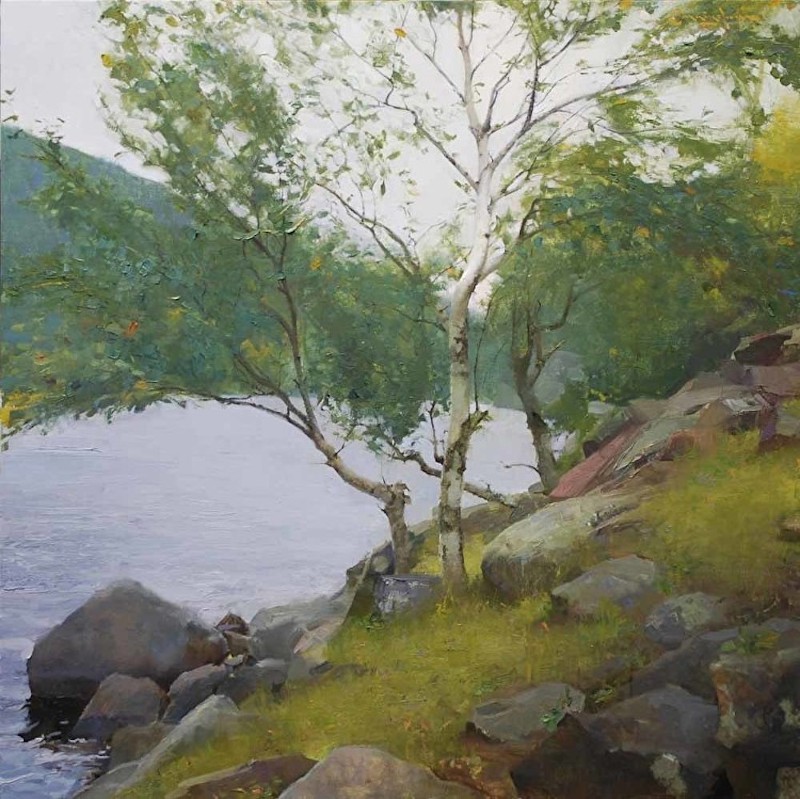 The focus of this workshop is learning to see reflected light and color in landscape painting. Working from life, TJ Cunningham will demonstrate his process during daily demonstrations and then assist attendees as they complete their own paintings. This focused, four day workshop will be conducted outdoors at various wooded sites in the Broadlands neighborhood of Ashburn, Virginia. We will locate close to amenities and parking. All levels of experience are welcome. Composition, drawing, and basic value and color distribution will all be discussed. As an optional activity, you are invited to join TJ Cunningham at the National Gallery of Art in Washington, DC, on Tuesday, September 25th. You can meet him there, or travel on the metro bus and rail system from Ashburn with TJ. It is about a one hour commute, and exact change or a metro card are required for the bus rides. TJ has researched select paintings in the gallery's collection. He will seek them out and lead a discussion on each one. Lunch is available for purchase in the museum's cafeteria. This will be a fun and educational experience.
September 21 - 25, 9:30am - 4:30pm
Felicia Forte Paints Alla Prima Still Life and Portrait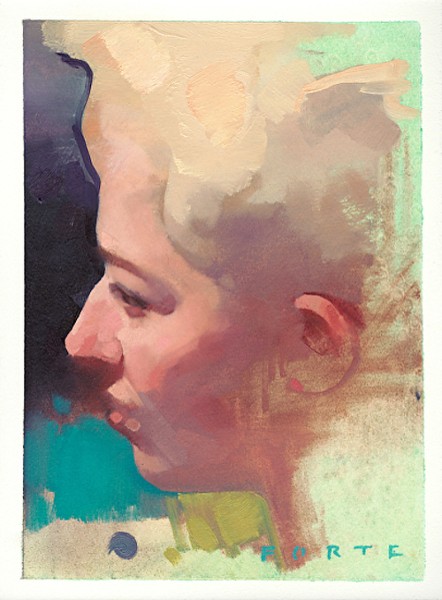 Alla Prima painting, or wet into wet, single session painting is a stimulating method which teaches you to be present in every brush stroke, focusing only on the essentials, ultimately giving you great dexterity and control. With demonstration and gentle critique, Felicia will challenge you to correctly observe and record the fundamentals: shapes, values, edges and color. In this workshop Felicia will combine portraiture, the subject that she was first interested in, and with which she gained her skill with her current interests in still life, interiors and abstraction. Felicia is an inspired and creative teacher with 9 years of teaching experience under her belt. She will interact with each student according to their experience and strengths. All levels welcome!
October 5 - 7, 10am - 5pm
---
Kurt Schwarz & Lavender and Vine
Painting in Provence France with Kurt Schwarz
Painting workshop in Provence with local artist/instructor, Kurt Schwarz, will combine plein air and studio painting. This small group stays in a villa near Orange, France. Full days of painting and alternate days of sightseeing offered (although you can work on art every day if you choose). Fall is a great time of the year to visit Provence, with sunny days and fewer tourists. Sightseeing includes: Roman ruins, Van Gogh asylum, and colorful markets. An ochre mine painting workshop, multimedia art show featuring Picasso/Spanish Masters and a painting day at a friend's vineyard during the harvest and more.
---
LisArts.com — Sterling and Other Locations
Art Classes for Children & Teens, After-School & Home-Schooled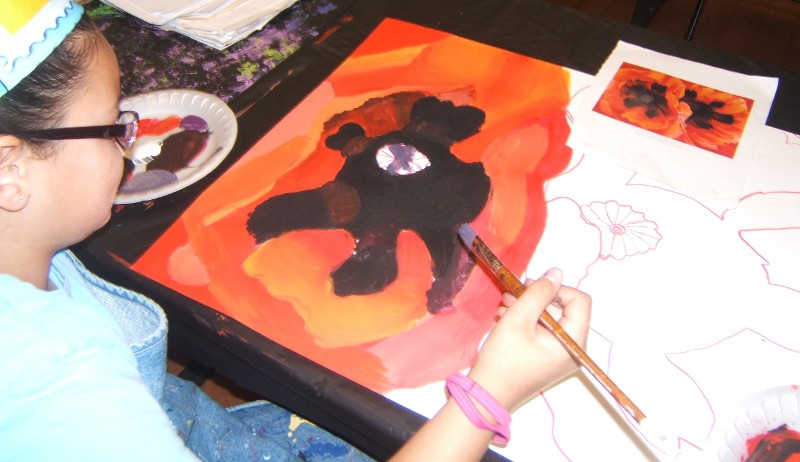 Art classes for children aged 5yrs through teens, after school Wednesdays and on Saturday mornings. Homeschool classes on Wednesdays and Fridays.
The Fine Art of Colored Pencils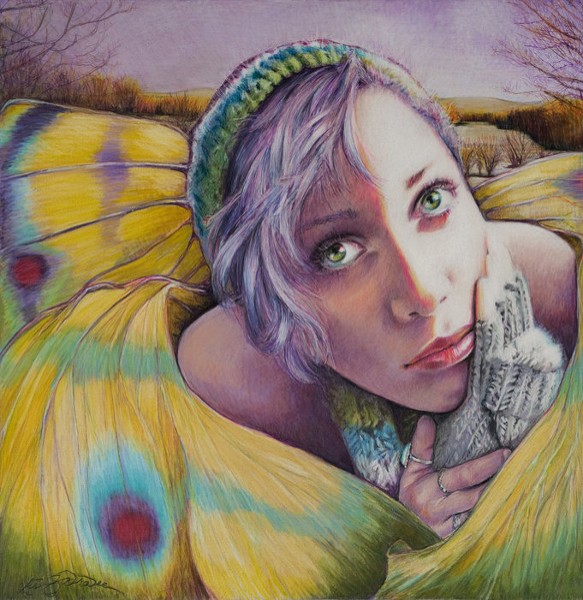 For ALL artists, beginner to professional, who want to add colored pencils to their arsenal. In these intensive workshops, artists will explore the range amazing capabilities, uses and techniques through hands-on experimentation with various products. You will learn several blending methods, how to create a variety of textures, about surfaces and methods for image transfer. You will create a work of art to complete at home. Lis Zadravec is a Signature member of the Colored Pencil Society of America. Her award-winning colored pencil artwork is internationally recognized and published. She has been teaching for over 2 decades.
Summer Art Camps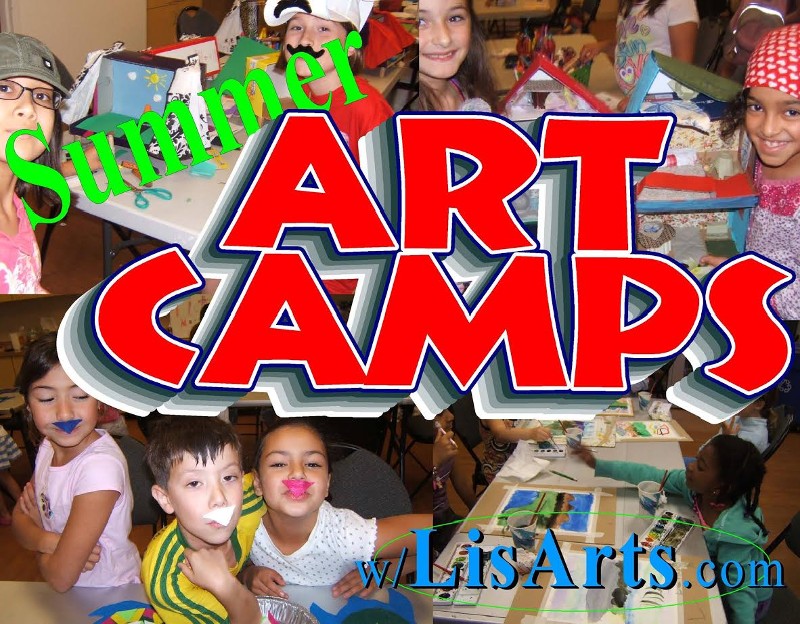 For children and teens. Lisa's Art Camps have long been a favorite. Creativity and Art Fun for the child or teen who would rather be making art than any other activity. Check schedule for dates, ages, and themes for each week.
---
Round Hill Arts Center — Round Hill
Round Hill Arts Center is community-based, encouraging participation in the arts for the benefit of the entire community of western Loudoun. We also seek to foster an understanding of the many ways in which art is present in our lives — from paintings and drawings to furniture and textiles. In short, we are about getting people into art!
ArtSpace Herndon is a community art gallery created and supported by art lovers in the greater Herndon area. ArtSpace Herndon is a gathering place to celebrate the arts, showcasing artwork and events by local, regionally, and nationally known artists and performers. ArtSpace Herndon features a 1700 square foot art gallery and two classrooms for all types of art classes and small group sessions with artists.