Blue Ridge Thunder Cloggers — Purcellville
Learn to Dance! Clogging Mini-Courses
Come one night or all three! Join us for a night of fun! Learn to dance. Meet new friends. NO experience needed. NO partner required. NO fancy shoes. NO fees! Ages 10 to 101! Bring your smile.
August 30, 6 - 8pm
Visit www.brtc.us for more information
Beginner Clogging Class
Learn to Dance! Clogging is the American traditional dance form danced to a large variety of musical genres. Weekly class for the whole family — ages 8-100+ welcome! First class free! Join us September 6 (or September 13 or 20). $25/month. Class continues for 6 months.
Appalachian Stomp
Blue Ridge Thunder Cloggers invites you to dance the day away with Josh King and Blake Dunn, along with regional and local instructors! Plenty of fun for dancers of all experience levels with THREE rooms of instruction, including "Beginners from Scratch."
---
The Clay and Metal Loft — Leesburg
Ceramic Air Plant Vase Class
Join us for this fun summer hand building project. This great form can be used as a lantern or an air plant holder. Learn to build this form using slabs and molds. Amy Manson will teach you some basic clay principles that will make it easy to create a one-of-a-kind vessel.
Men's Make a Mug/Stein Class
Hey guys, its your turn again! Join us to make your own extra large stoneware mug. Learn to slab build your mug and decorate it with various texture tools. Use stamps to make patterns and designs, carve to inscribe a message or verse, or roll various texture items into the clay (barley, leaves, herbs, etc). You will be stunned how easy the process can be, and how cool the mugs turn out! Mugs can be made coffee size or beer stein size — you decide! You choose your glaze color and the mugs will be glazed by The Clay and Metal Loft and be available for pick up 2-3 weeks after class. $45 includes materials.
Clay Handbuilding Classes
Did you know that beautiful and functional ceramics can be made simply without using the pottery wheel? With this ancient art form, the possibilities are endless. Discover what you can create with a few simple hand building techniques and learn the most current and creative ways to work with slabs, coils and molds to create plates, vases, tiles, butter dishes and more. Experiment with a wide range of color and texture using slips, stains and glazes to decorate your ceramic creations. Individual and group discussions will help guide you as your ideas and creativity develop. Monday AM session, September 10 - October 29. Tuesday PM session, September 11 - October 30. Thursday AM session, September 13 - November 1. Session fee $200, plus $30 for clay, glazes, and kiln firings.
September Pumpkin Plate Night
We will be getting our hands in the clay to make a great 12"-13" diameter Pumpkin Plate — great for Fall! Instructor will lead participants through the making and decorating process. Pieces will be glazed by the instructor and be available for pick up 2-3 weeks after class. $48 includes materials.
September Weekend Clay — Pumpkin Plate Class
We will be getting our hands in the clay to make a great 12"-13" diameter Pumpkin Plate — great for Fall! Instructor will lead participants through the making and decorating process. Pieces will be glazed by the instructor and be available for pick up 2-3 weeks after class. $48 includes materials.
---
DebKArt Home Studios — Ashburn
TJ Cunningham Paints the Landscape Outdoors Plein Air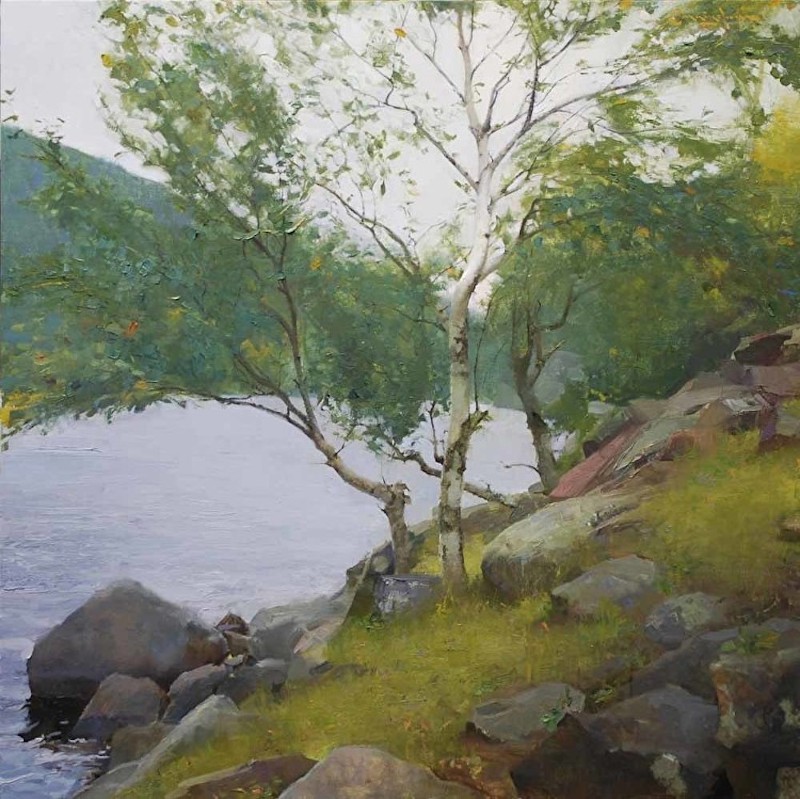 The focus of this workshop is learning to see reflected light and color in landscape painting. Working from life, TJ Cunningham will demonstrate his process during daily demonstrations and then assist attendees as they complete their own paintings. This focused, four day workshop will be conducted outdoors at various wooded sites in the Broadlands neighborhood of Ashburn, Virginia. We will locate close to amenities and parking. All levels of experience are welcome. Composition, drawing, and basic value and color distribution will all be discussed. As an optional activity, you are invited to join TJ Cunningham at the National Gallery of Art in Washington, DC, on Tuesday, September 25th. You can meet him there, or travel on the metro bus and rail system from Ashburn with TJ. It is about a one hour commute, and exact change or a metro card are required for the bus rides. TJ has researched select paintings in the gallery's collection. He will seek them out and lead a discussion on each one. Lunch is available for purchase in the museum's cafeteria. This will be a fun and educational experience.
September 21 - 25, 9:30am - 4:30pm
Felicia Forte Paints Alla Prima Still Life and Portrait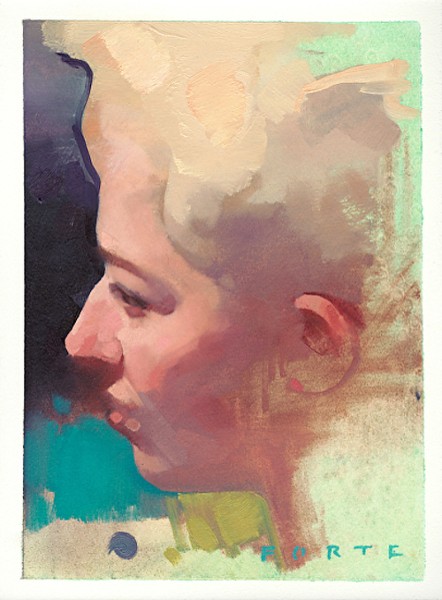 Alla Prima painting, or wet into wet, single session painting is a stimulating method which teaches you to be present in every brush stroke, focusing only on the essentials, ultimately giving you great dexterity and control. With demonstration and gentle critique, Felicia will challenge you to correctly observe and record the fundamentals: shapes, values, edges and color. In this workshop Felicia will combine portraiture, the subject that she was first interested in, and with which she gained her skill with her current interests in still life, interiors and abstraction. Felicia is an inspired and creative teacher with 9 years of teaching experience under her belt. She will interact with each student according to their experience and strengths. All levels welcome!
October 5 - 7, 10am - 5pm
---
Kurt Schwarz & Lavender and Vine — Provence, France
Painting in Provence France with Kurt Schwarz
Painting workshop in Provence with local artist/instructor, Kurt Schwarz, will combine plein air and studio painting. This small group stays in a villa near Orange, France. Full days of painting and alternate days of sightseeing offered (although you can work on art every day if you choose). Fall is a great time of the year to visit Provence, with sunny days and fewer tourists. Sightseeing includes: Roman ruins, Van Gogh asylum, and colorful markets. An ochre mine painting workshop, multimedia art show featuring Picasso/Spanish Masters and a painting day at a friend's vineyard during the harvest and more.
---
StageCoach Theatre — Ashburn
After-School Theatre Classes
Brush up on your skills or add to your theatre repertoire by joining our after-school classes open to ages 10 - 19. One-hour lessons for the Fall will begin on September 10 and will run through the showcase on December 1. Choose from Stage Craft, Acting, Improv, Musical Theatre, and Stage Combat, amongst others. Additional one-on-one coaching is also available for audition preparation and vocal lessons.
Intro to Improv
Learn the basics of improvisational theatre. This class will help you with teamwork, spontaneity, and creativity. You'll learn the basics of improv, and get to play some of the most fun and well known improv comedy games.
Intro to Voiceovers
Has anyone ever told you, "You have such a great voice!" Have you ever wanted to narrate commercials or be the voice of an animated character? This workshop will introduce you to the exciting and lucrative world of voice-overs! Come ready to learn about the possibilities in this ever-expanding business and the tools you need to jump right in. This workshop will run over two days due to the amount of material covered, including active participation in sample recordings. We'll answer questions such as "Do I need a home studio?", "How do I create a demo?", and "Do I need an agent?" With the tools and knowledge you receive, you'll be ready to take the next step to begin your voice-over career!
---
Round Hill Arts Center — Round Hill
Round Hill Arts Center is community-based, encouraging participation in the arts for the benefit of the entire community of western Loudoun. We also seek to foster an understanding of the many ways in which art is present in our lives — from paintings and drawings to furniture and textiles. In short, we are about getting people into art!
---
ArtSpace Herndon — Herndon
ArtSpace Herndon is a community art gallery created and supported by art lovers in the greater Herndon area. ArtSpace Herndon is a gathering place to celebrate the arts, showcasing artwork and events by local, regionally, and nationally known artists and performers. ArtSpace Herndon features a 1700 square foot art gallery and two classrooms for all types of art classes and small group sessions with artists.