Dawn DeBaere / ArtisticDawning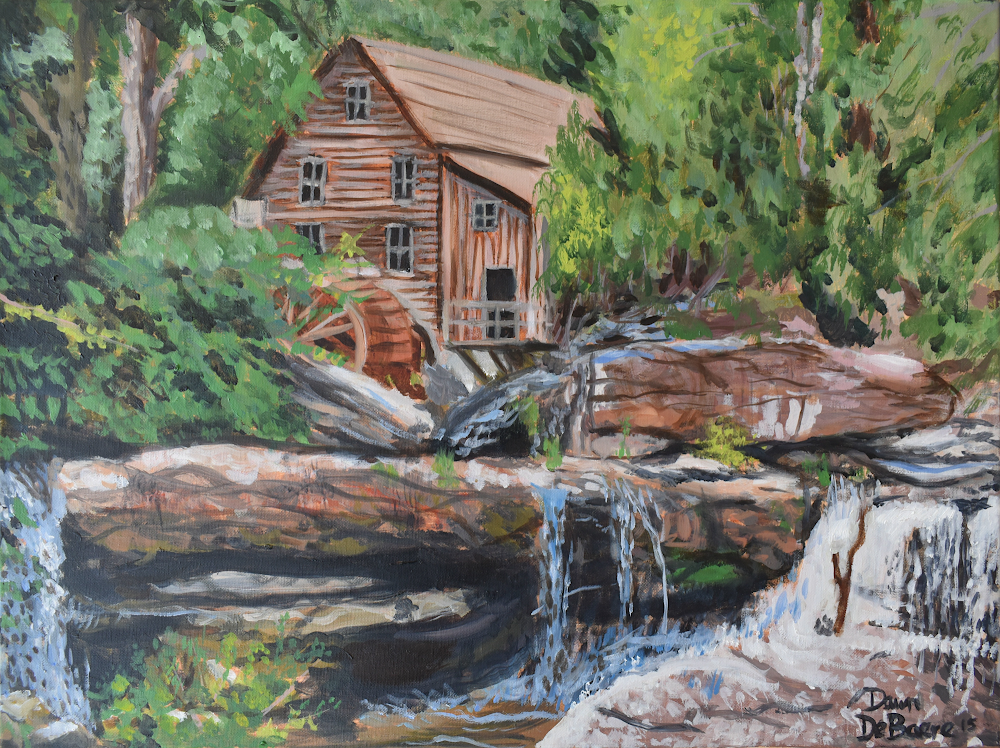 "Glade Creek Grist Mill," 18" x 24" oil on stretched canvas, by Dawn DeBaere
Dawn is an fine art painter who enjoys working across a range of art media, especially watercolor and oil painting. She is also a skilled fluid/pour painter, and has experimented with non-traditional collage materials in her work. Dawn also enjoys hiking and taking photographs that are often used as source material for her paintings.
Through her art business and studio, Artisticdawning, she works on Pet Portraits, other paintings from photos, and a variety of other commissions. She has also completed more than 20 murals in homes and commercial businesses, and has taught private art lessons to individuals and small groups.
She recently decided to leverage her more than 20 years of experience as an artist and teacher to expand into Live Wedding Painting, Live Event Painting for other special events, and to facilitate Live Collaborative Painting.
Dawn is also a member of the Loudoun Sketch Club.