LAC Professional Member
LAC artWorks Artist
Kim T. Richards / Kim T. Richards Art + Design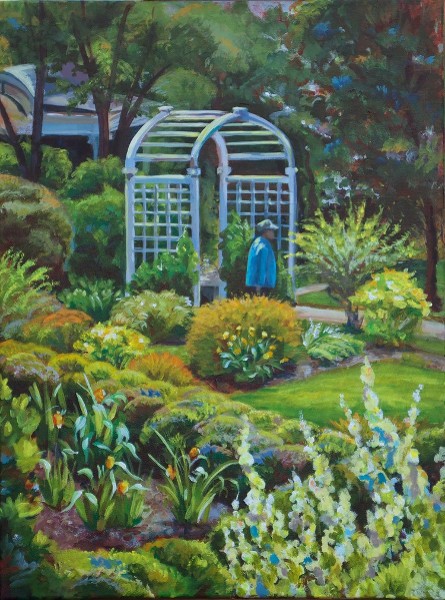 "A Walk in the Garden: Oatlands Plantation Early Spring" - Acrylic on Canvas - 18"x24" - Copyright 2015
Kim T. Richards is a Brooklyn born artist, designer, and illustrator now living in beautiful Loudoun County. From a very early age Kim spent a great deal of time drawing, and decided to pursue a career in art and design. For over twenty years, Kim designed textiles for the fashion industry, and has recently branched out to include fine arts and illustration to her repertoire. Her work is characterized by bold color and a deep connection with the natural world. Flora and fauna often figure prominently in her paintings and designs. Kim enjoys exploring the beautiful attractions of Loudoun county and Washington DC, and her sketching field trips often inspire larger works.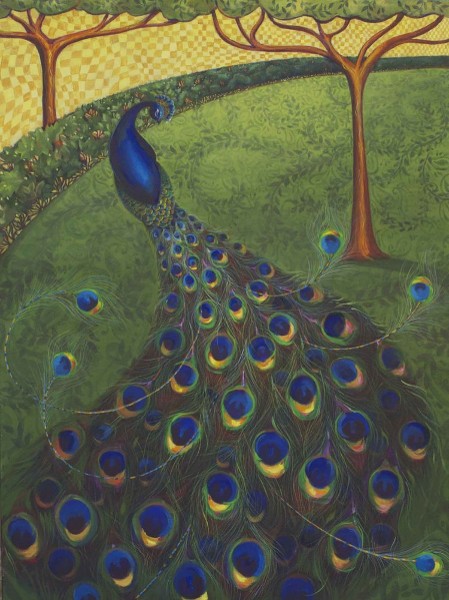 "Peacock" - Acrylic on Canvas - 30x40" - Copyright 2014
Artist's Statement:
I am continually inspired by the world around me. Be it the bold colors of flowers blooming in a garden, the soft texture of an animal's fur, or the intricate design of an insect's wing, all of these things find their way into my work in one way or another. There is nothing quite like the feel of paint gliding across paper or canvas, and I am endlessly intrigued by the possibilities of color, pattern, and texture.
Also of Note:
Kim is also a participating artWorks artist whose work could grace the walls of your venue in rotating quarterly shows.