William Toti / William Toti Photography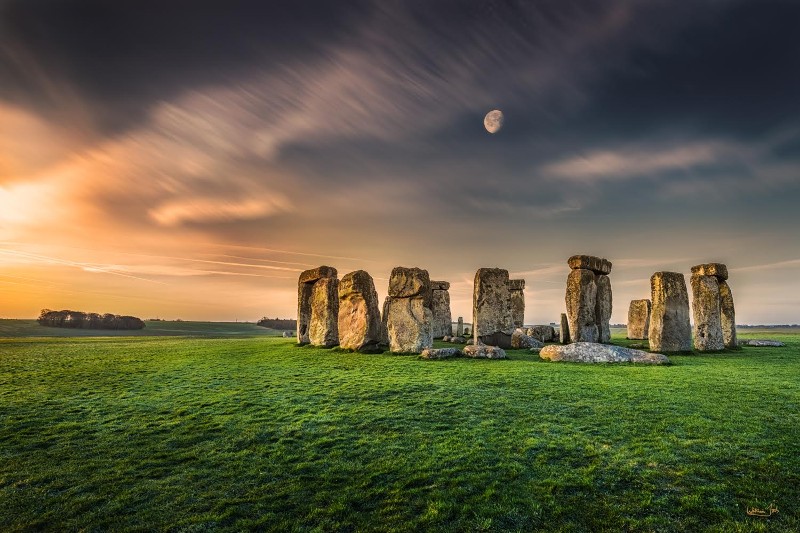 "Moonrise over Stonehenge, England" by William Toti
Beacon Hill resident and landscape photographer Bill Toti has been hiding in plain sight for the last few years. His photographs have yielded almost a million "views," and he has thousands of followers from around the world. But almost none of those followers have been from Leesburg.
Recently having placed as a finalist out of over 64,000 entries in the 2016 Weather.com photo contest, as he said for a recent interview with Hill and Stone, "The irony is that I'm much better known in, for example, Singapore, Italy, or England than I am here where I live in Loudoun County."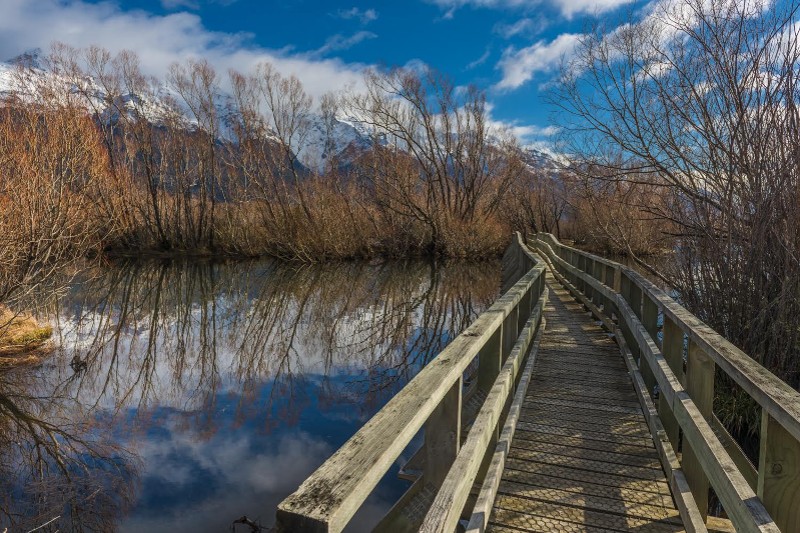 "A Bridge to Nowhere, South Island of New Zealand" by William Toti
Perhaps that's because his photographic journey is a relatively recent development, and the world of social media allows Italians equal access to his images as Virginians.
This survivor of the 9/11 attack on the Pentagon, who was recently one of the subjects of a PBS documentary on that event ("9/11: Inside the Pentagon," which aired nationally on September 6, 2016), Toti picked up photography as a means of "clearing his head" after retiring from the Navy in 2006.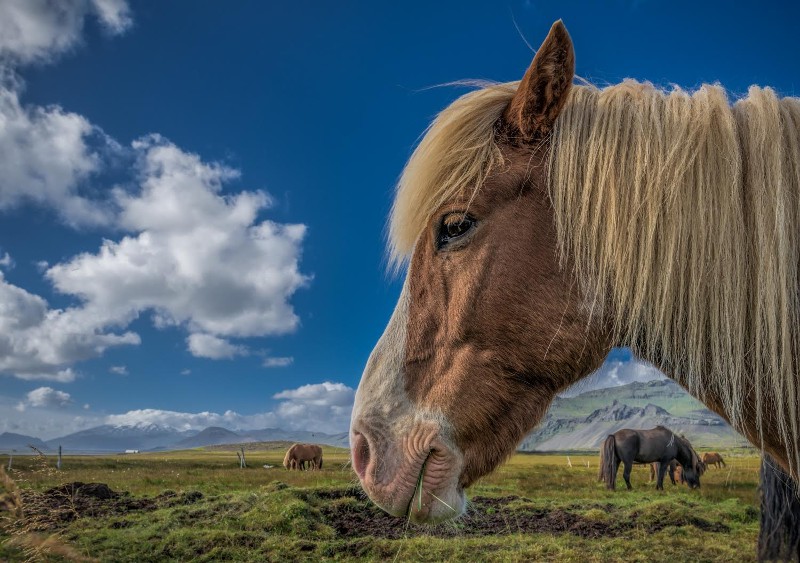 "Icelandic Sheephorse, with Snack" by William Toti
"While I was in the Navy I was moving so fast that I tended not to dwell on thoughts of the horror I witnessed on 9/11. After retiring from the Navy life slowed down for me, and I found myself lingering on visions I should have let go of years before. I was determined that I would not become yet another victim of PTSD, so I needed to do something that would allow me to see beauty in the world again," he said. He tried several different activities, including golf and returning to his 30-year love of scuba, but nothing worked as well as photography.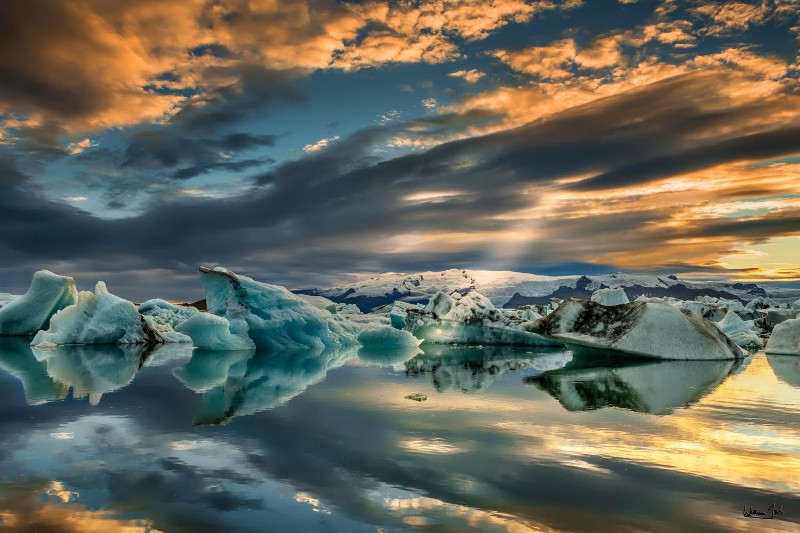 Glacier Lagoon with 'god ray,' Iceland by William Toti
"When you become a serious landscape photographer, you begin to see the world through a different set of eyes. I like to say that amateurs photograph things, while professionals photograph light. After you've been doing this for a while you can't help but notice the way light modulates the world. While I always enjoyed nature, being able to see things with a photographer's eyes has greatly enhanced my ability to appreciate it."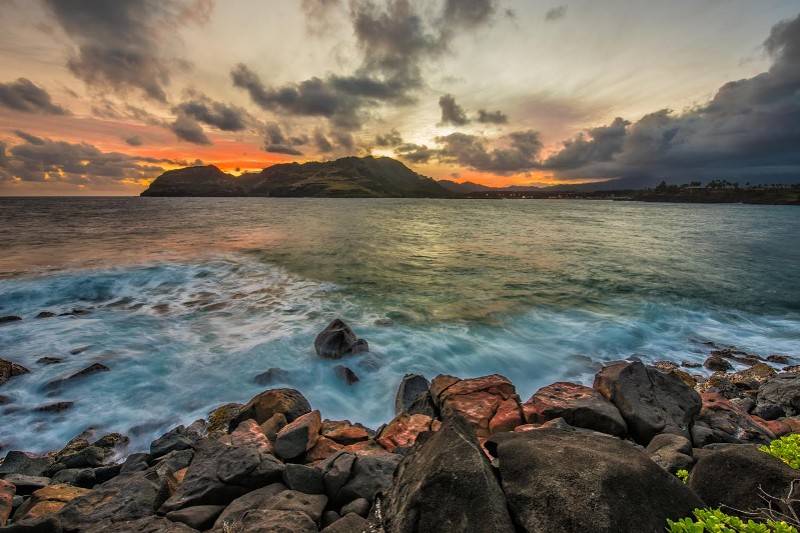 "Kauai Surf at Sunset, Hawaii" by William Toti
His first commercial transaction as a photographer was entirely serendipitous. "My family and I were taking a scuba vacation to the Great Barrier Reef in 2011, and the live-aboard boat we were on happened to stop at an island off the coast of Australia called Lizard Island, and I happened to take a few shots. A little while later it was rumored that Prince William and Kate Middleton would be honeymooning there, a tabloid searched Flickr for a photograph of the place, and they came across one of mine. They purchased publication rights, and I had made my first sale. Looking back, I was just starting out and the photograph was embarrassingly bad. But a sale is a sale."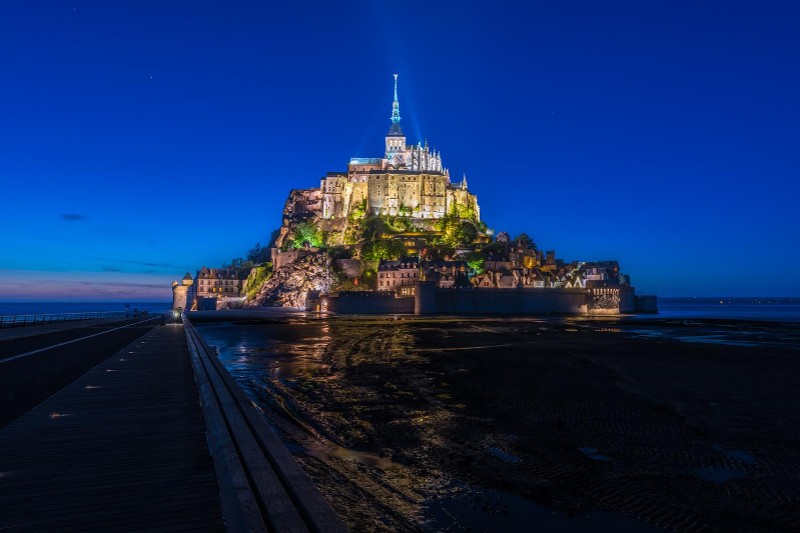 "Mont St. Michel in the Blue Hour, Normandy, France" by William Toti
Then in 2013 things started taking off for him. During a photo trip to Yosemite in April, he awoke one morning to find snow on the ground. Knowing that the heat of the day would soon sublimate the snow into mist, he grabbed his wife Karen, they skipped breakfast, and rushed up to "Tunnel View," the spot first made famous by legendary photographer Ansel Adams. Arriving there before any other humans, Bill and Karen found themselves greeted in the parking lot by a coyote, a sign which Bill took as a positive harbinger. He grabbed several shots before the mist dissipated, and when he posted one of them a few weeks later, it almost immediately went viral. "Being there on a warm day when it snowed was luck. I supposed I've been the beneficiary of more than my share of luck. However, as they say, knowing what to do with that luck was the result of preparation."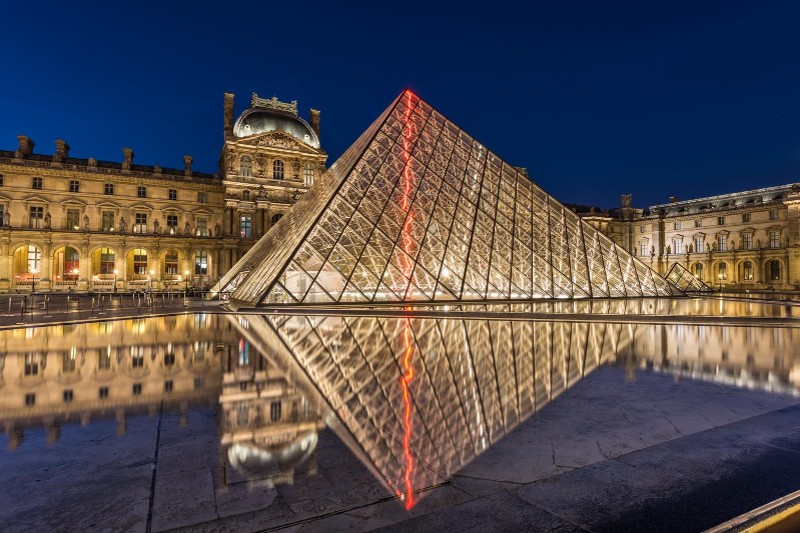 "Le Louvre Pyramid Reflection, Paris, France" by William Toti
As it pertains to that Tunnel View shot, he describes what happened within a few days of posting was "unexpected and crazy." It received more than 5,000 views in a single day. Then a week or two later it was picked up by an online magazine titled "Earth Porn," where various critics accused him of having Photoshopped the mist in, or of using other artificial methods to enhance the photo, none of which he says is true. But as they say, any exposure is good exposure, and suddenly people in the photographic world seemed to be discovering him. That one shot led to other good things, including representation by Getty Images.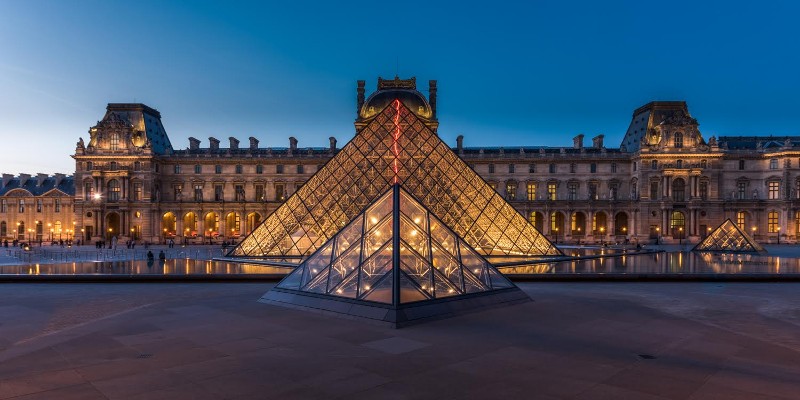 "Le Louvre at Sunset, Paris France" by William Toti
Later that year Bill says he remembers walking around the Leesburg Fine Arts Festival, and observing several photographers who impressed him. "I remember seeing a photo of Manarola in the Cinque Terre region of Italy, and being blown away by it. I also saw other photographers whose work far surpassed mine. Some of the photos were beyond my technical ability, others were made with an artistic eye that I was still developing. This inspired me to learn more and venture far afield."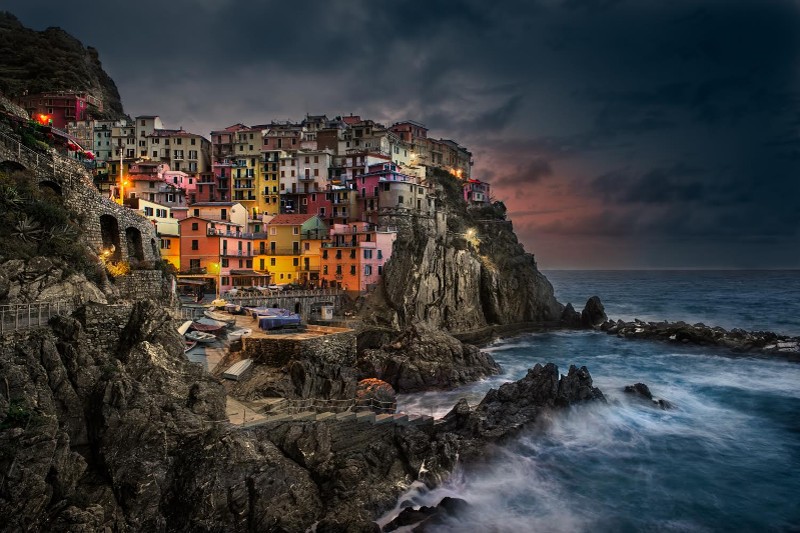 "Manarola Sunrise, Cinque Terre, Italy" by William Toti
Since then he has photographed in more than 20 countries, including at the aforementioned Cinque Terre, and his technical ability has improved significantly. "I am very proud of my Manarola shot. Several critics have said it's one of the best available on the market today. While I still have a lot to learn, I will say that when I walked through the Leesburg Fine Art Festival this year, I no longer see work that surpasses mine. I am very proud of that."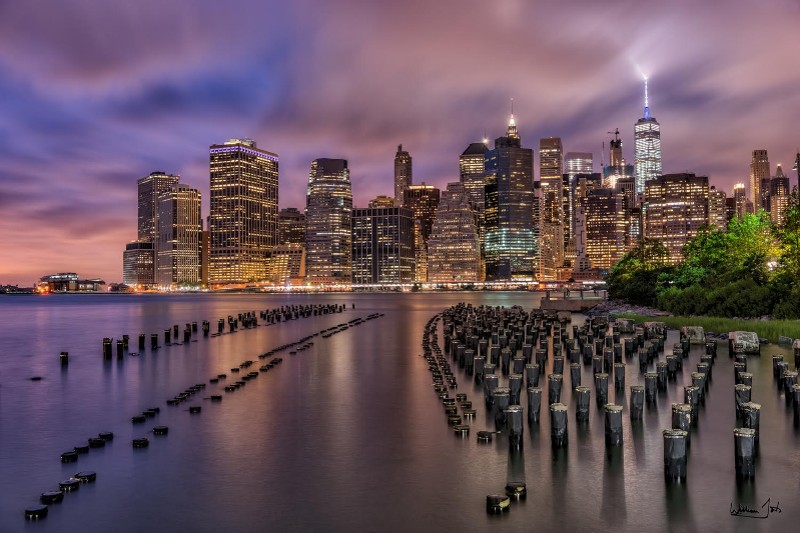 "Manhattan Skyline with cloud bank, New York, USA" by William Toti
His work has since been published in N-Photo and Landscape Photography magazines (both published in the United Kingdom), and he has been a featured photographer in Nikon Asia Magazine, in online publications in Europe and the Middle East, as well as other international media. But as far as he knows, this is the first time he has been featured in any American periodical.
He recently published a book of some of his images from a 2015 trip to Kenya and Tanzania, titled "Safari! Images of African Wildlife," which is available on Amazon.com.