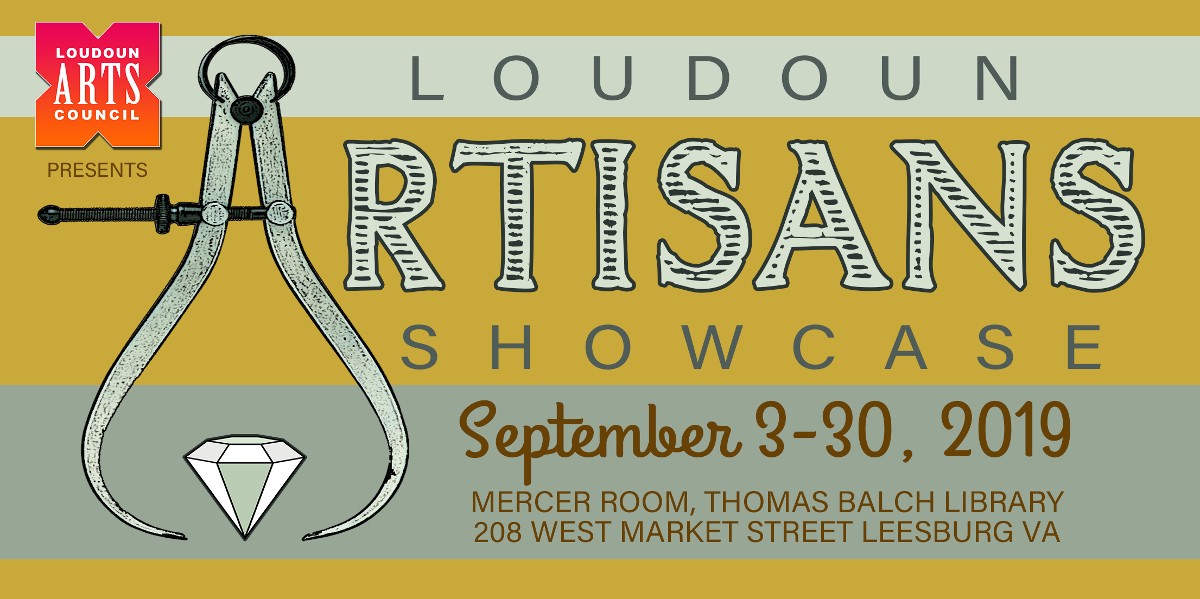 Artists working in three dimensions are urged to participate in the groundbreaking show. Potters, sculptors, jewelers, and artisans of all kinds are encouraged to participate in a rare exhibit for three-dimensional work.The Loudoun Arts Council and Thomas Balch Library invites all artisans working or living in Loudoun County to apply for the first Loudoun Artisans' Showcase, a curated exhibit held in the central Mercer Room at the historic library from September 3rd through September 30th, 2019.
Functional or non-functional pieces in any medium will be considered. Space is a limiting factor; the interiors of the two display cases measure approximately 27" wide x 78" long x 10" high. Choose your best work that will fit within these measurements. You may enter up to three items for the $10 application fee, which can be paid online at www.loudounarts.org. Artwork can be offered for sale, but due to library rules, work cannot be removed from the display until after the conclusion of the show. There will be an Artists Reception Event at the library. during September; the date is pending library approval.
The deadline to apply is midnight, Friday August 9th, 2019. Artists will be informed of inclusion status on August 16th.
Work must be delivered ready to display on Friday, August 30, 2019, and work must be picked up on September 30, 2019. Questions? Please email us for more information. The Loudoun Arts Council reserves the right to select participants based upon available space and variety of media.