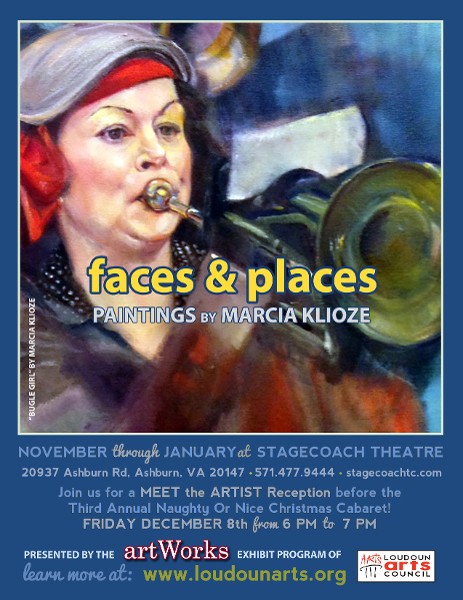 Faces & Places, an exhibit by Marcia Klioze, will be on exhibit at StageCoach Theatre from November through JanuaryPerforming groups know that theater space in Loudoun County is limited, forcing many groups to hunt for venues where they can perform their works. For StageCoach Theatre, that struggle is over. The company has found a home in the village of Ashburn, complete with a "black box " theater and classrooms for their programs for kids and adults.
Once they secured a permanent location, Executive Producer Jerri Wiseman reached out to the LAC to launch a new artWorks location. "It seemed like a no-brainer" to support visual artists with the space, said Wiseman. the venue's first show will featue local painter Marcia Klioze, whose work includes portraits and landscapes. After a creer as a mediacla and editorial illustrator, Klioze focused on oil painting in 2012. "Portraiture and people have always been my passion," she says, "but, I prefer capturing the subject's 'story' or moment, not just mirroring their features."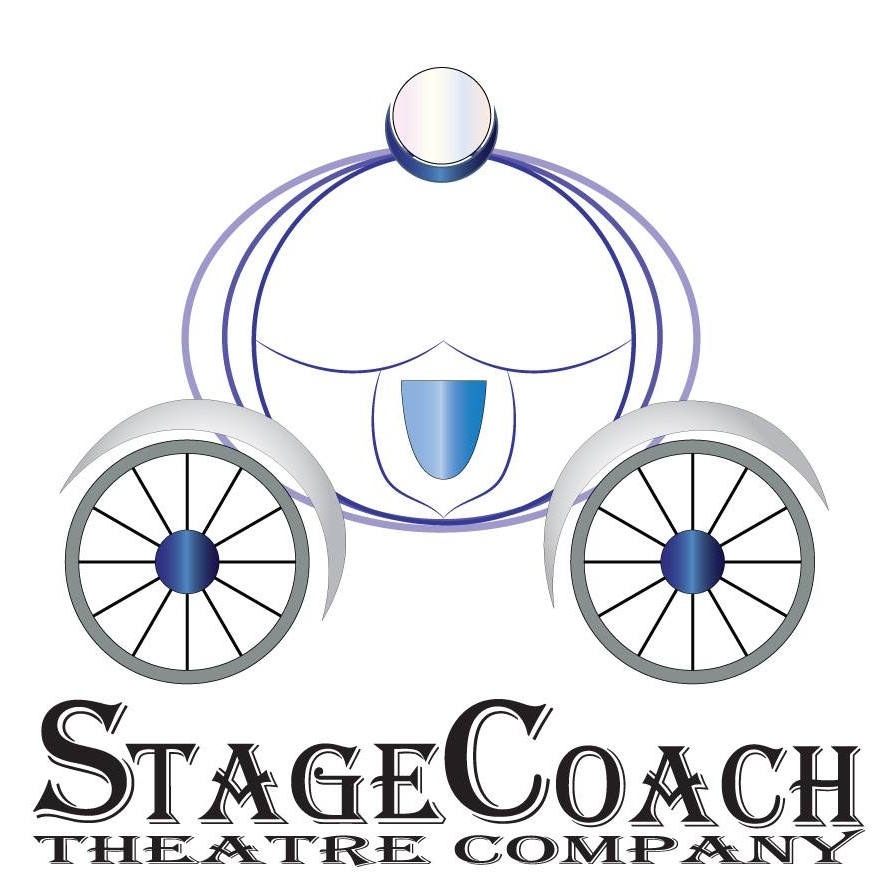 StageCoach Theatre is located at 20937 Ashburn Road, Suites 115 and 120, in Ashburn, VirginiaKlioze has included many of her dynamic portraits in the show, entitled "Faces & Places." These works will be on exhibit from November through January at the Ashburn Theatre. Meet the artist at a special reception right before StageCoach's production of "Naughty or Nice" on Friday, December 8 at 6pm (the reception is open to the public).
The artWorks program is a curated exhibit program for visual art available to qualifying venues in Loudoun County. For more information, visit the "artWorks exhibits" page on our website.
StageCoach Theatre is located at 20937 Ashburn Road, Suites 115 and 120, in Ashburn, Virginia (directions).