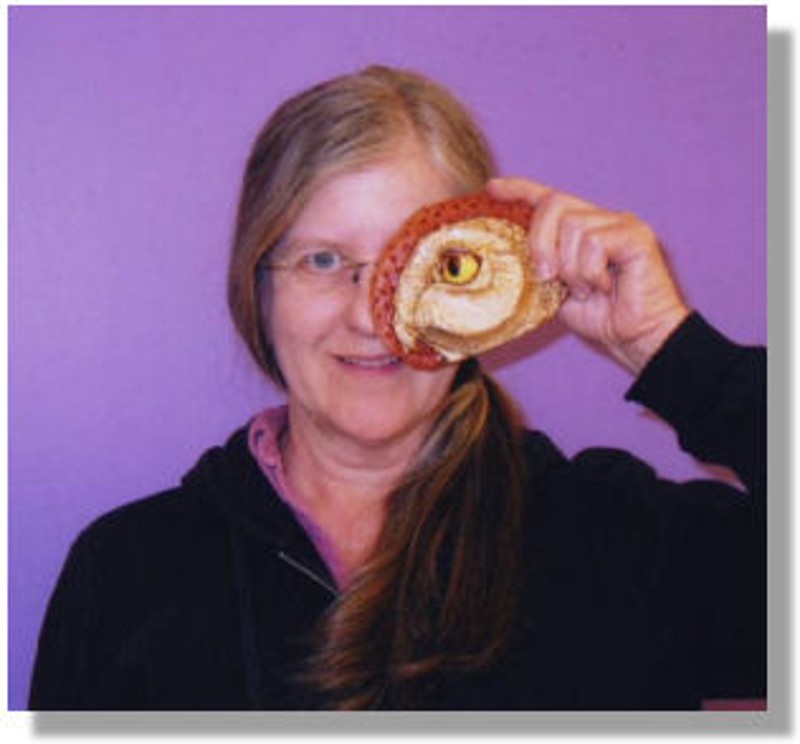 Ceramic artist Joan Gardiner Award-winning "storyteller through ceramics" Joan Gardiner has been commissioned to create "Journeys to Sterling," a 10' x 10' art-tile project at the new Sterling Library. The project will represent the community through tiles inspired by photos of actual residents, and through colorful depictions of the travels many have made to arrive in the Sterling area.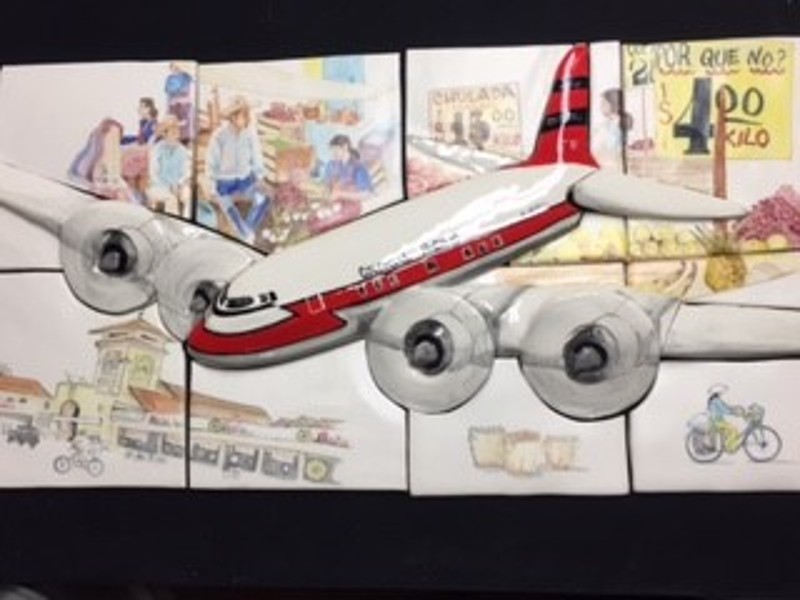 Test Tiles for the Sterling Library Joan has created several beautiful installations in Loudoun's libraries and cultural spaces. Her tile murals are destinations in themselves, and have attracted national attention. From at Tile "tree at Franklin Park Arts Center to an exploration of local history at Purcellville Library, to a fabulous resprentation of textiles at Rust Library, her creations inspire and delight visitors.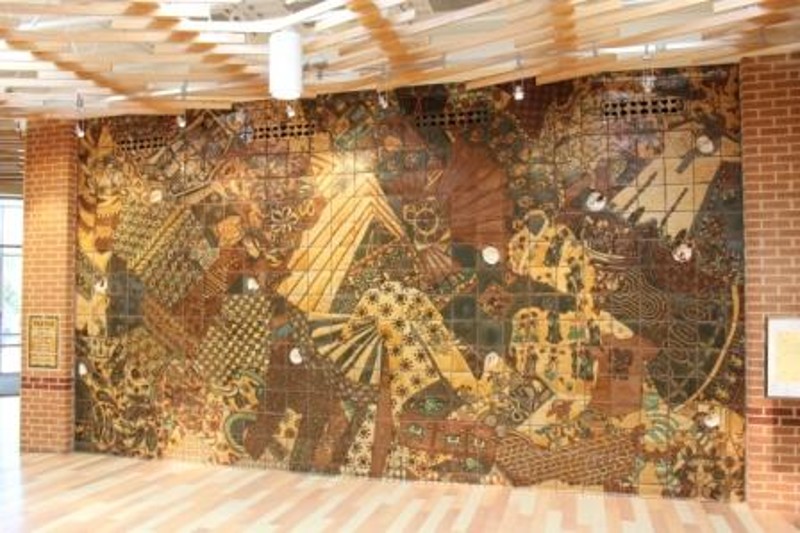 Tile Mural at Rust Library This new project cannot happen without community funding and support! Please watch our video for a glimpse of Joan's vision, and see examples of her signature work at Loudoun County Public Library. The Loudoun Arts Council is pleased to help sponsor a campaign to help finance the installation.
Please help by making a tax-deductible donation now via GoFundMe (sacrificing about 8% in fees), via PayPal (about 3% in fees — please use the "add comment" feature to note your donation is for this particular project), or by mailing us your donation by check (zero fees). [Note: This GoFundMe campaign is now closed and we are no longer accepting donations for this particular project, however general contributions and donations toward our Excellence in the Arts program are always welcome.]
We are offering four unique levels of giving incentives for this important project. Top-level donors will be acknowledged on the project itself.