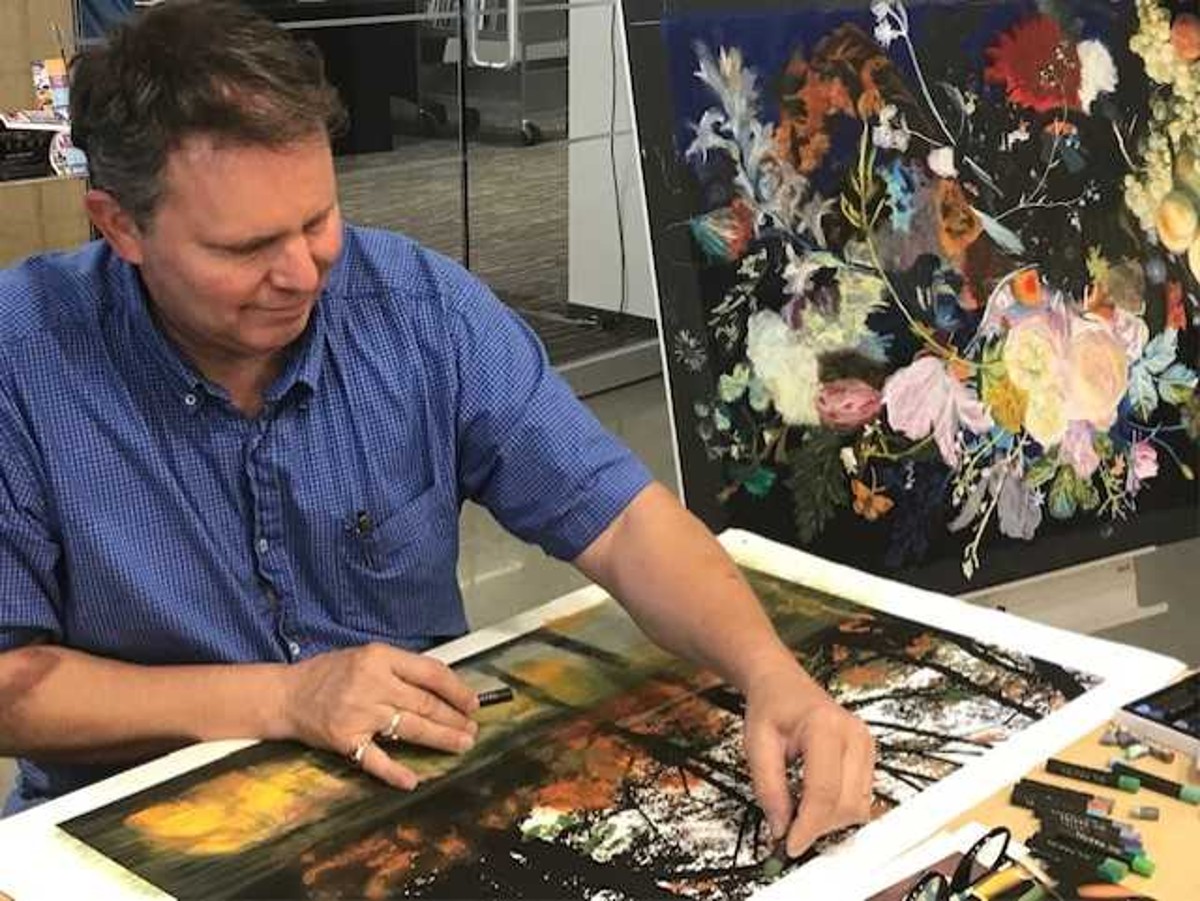 COLLAB East artist Steven McCarthy demonstrates his Pastel Resist process at Brambleton Library's Makerspace
The inaugural COLLAB EAST Artist-in-Residence program launches this month with artist Steven McCarthy at Brambleton Library's Makerspace in Ashburn.
McCarthy is influenced by the graphic nature of comics, as well as by artists Henri Matisse, Andy Warhol, Roy Lichtenstein and Shepard Fairey. "My current works explore imagery ranging from pop-cultural iconography to natural representation. Color and shape actuate these stylized images while subtle patterns softly emerge," says McCarthy.
McCarthy uses a method he created himself, Pastel Resist. Using crayon, oil pastel, latex and enamel paints to create a color, McCarthy then uses a knife to cut the paint to reveal the underlying colors. McCarthy has taught art for several years in Loudoun County and parts of North Carolina.
"The innovation behind Steven's Pastel Resist is sure to inspire artists and art lovers who have the pleasure of observing his process at Makerspace. His incredible artistic ability coupled with his natural verve as a teacher makes him the perfect choice for the residency program," says Stephanie Pickens, LAC's vice president and COLLAB East coordinator for the Loudoun Arts Council.
McCarthy is contributing to COLLAB EAST now through September.
Stop by the Brambleton Library during McCarthy's three-month residency to learn more about his process and become inspired.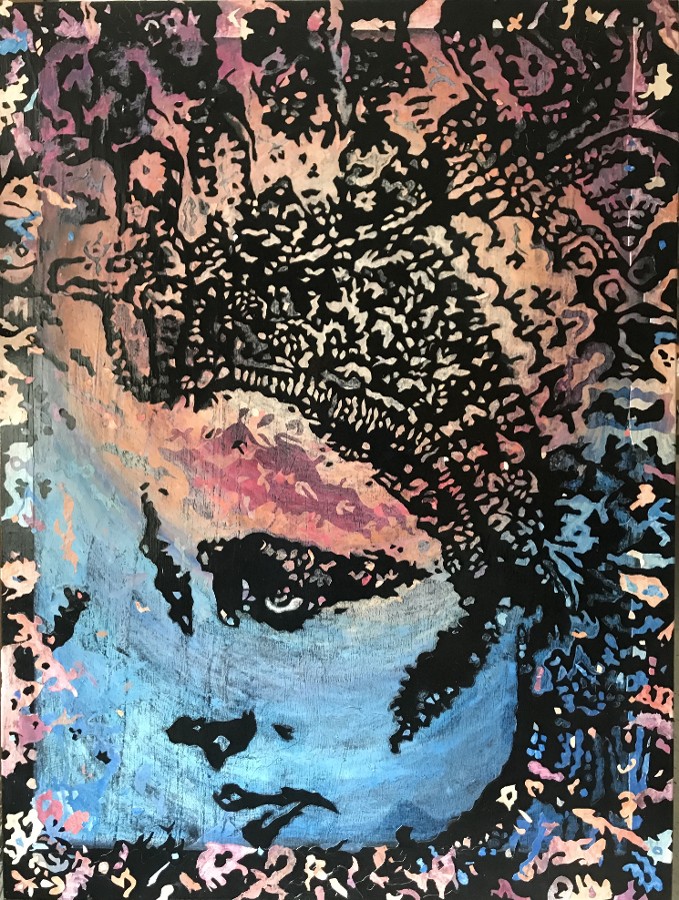 Artwork by Steven McCarthy