LAC Patron
LAC artWorks Venue
LAC Member Card Partner
Old Ox Brewery
44652 Guilford Road, Unit 114, Ashburn, VA 20147 (Directions)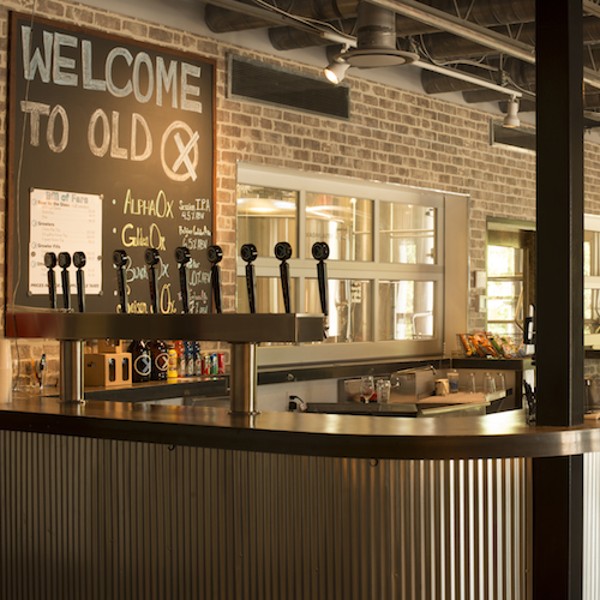 The Tasting Room at Old Ox Brewery
Old Ox Brewery is a family owned and operated commercial brewery. Our family works together. Plays together. Celebrates together. Faces life's obstacles together. We've founded our brewery on hard work and a commitment to the community. We are looking for ways to partner with the artists, farmers, restaurants, retailers, and other businesses that make Loudoun County a special place to live.

We chose Old Ox Road as the inspiration for our brewery. Old Ox is one of the oldest roads in Loudoun County and was originally built to connect the agricultural producers of Loudoun County to the markets in Fairfax County and beyond. It is this same sense of connection that we want to provide for our customers… whether in our tasting room or enjoying a pint in their favorite restaurant or tavern.
Old Ox also helped launch and remains a venue for the popular artWorks exhibit program, which brings fresh local art to Loudoun Arts Council sponsors. Drop by or click here to see the art on display there now.
As a participant in the LAC Member Discounts program, Old Ox also offers a 10% discount on beer purchases in its tasting room to current LAC members.